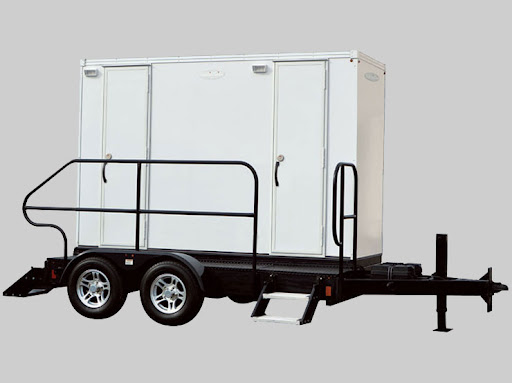 2 Stall Satellite Selfie Restroom
The go-anywhere, do-anything personality Satellite Suites' Selfie is intended for individuals who prefer "their own place." A place to escape the crowds and freshen up…in solitude.
There are two private restrooms in the Selfie, each with a flushing toilet, sink, countertop, mirror, and strong, ambient lighting. It's perfect for parties of up to 150 people and can run all day on fully charged batteries and a full fresh water tank.
The Selfie toilet trailer rental has plenty of space and was thoughtfully designed with comfort and convenience in mind. This unit has two separate restroom stalls, each with a flushable toilet, counter with sink, large mirror, and adequate lighting. It also has built-in air conditioning, which your guests will love on hot days.
Good for Up To 150 People
Two Private Bathrooms
Spacious Interiors
Flushing Toilets
Air Conditioning
Counter Top with Sink
Large Mirror
Ambient Lighting
Fresh Water Tank
Waste Water Tank
How to get the best prices for porta potty rentals near your location?
Our portable sanitation experts have years of experience in supplying the best products to solve our clients' sanitation needs. Simply get in touch with our experts and get the best service for your workers or guests.
If You Need Any Portable Sanitation Solutions ... We Are Available For You