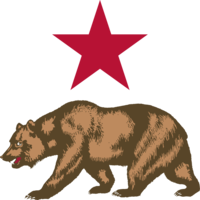 Riverside County California Portable Restroom Rentals
Patriot Portable Restrooms is the top provider of portable bathroom facilities in Riverside County. We provide clean, comfortable, convenient restroom trailers, porta-potties, and hand sanitation stations for work projects and events, and our services include delivery, setup, and teardown. Count on us to locate exactly what you need in your budget.
If you need temporary restroom facilities, let us know! Call us for information, or start a quote on our website.
Portable Restrooms for Weddings Parties and Other Events in Riverside County
There are many reasons to plan your wedding or other events in Riverside County. You have your choice of gorgeous outdoor locations and unbeatable weather. Of course, the key to pulling off an amazing event is keeping your guests comfortable. Unfortunately, they won't be enjoying themselves much if they can't find restrooms. That's why area event planners count on Patriot Portable Restrooms to deliver the portable bathrooms they need to any event.
We hope you keep us in mind when you plan your next great event. Our team can locate and deliver portable restrooms to your location. Contact our customer service reps, and they will use our proprietary software to find everything you need. Let us take care of this detail so you can work on the other details that will make your event unforgettable.
Portable Restroom Facilities for Construction Sites in Riverside County
One of the best ways to ensure that your construction or remodeling project starts off on the right track is to keep your workers happy. This means paying attention to every detail, like providing comfortable and clean restroom facilities. When these aren't readily available, Patriot Portable Restrooms can help. We deliver handwashing stations, porta-potties, and restroom trailers to your job site in Riverside County. You have probably seen our porta-potties at several construction sites in the area, including:
New home construction sites
Commercial developments
Subdivisions and other housing developments
Remodeling and repair projects
Government buildings and road development
Let us place the portable restrooms you need before you start work on your next building project.
Serving Riverside County for More Than Two Decades
Patriot Portable Restrooms has provided bathroom facilities to people in Riverside County for more than 20 years. We'd love to assist you with your next event or job as well. Our team has delivered porta-potties to cities all over Riverside, including:
Palm Springs
Riverside
Moreno Valley
Corona
Murrieta
Palm Desert
Murio
San Jacinto
If you have a renovation project,  new build, or event, let us help take care of your temporary, on-site sanitation needs.
Porta-Potty Rental Prices in Riverside County, California
Every customer receives an accurate quote before they place an order for portable restrooms. We calculate prices based on a variety of factors. These include:
The number of restroom facilities you need
How long you will need the equipment
The type of facilities required such as porta-potties restroom trailers, ADA compliant restrooms, and hand sanitation stations
The cost of delivery setup and teardown
Some customers are unsure of the type of facilities they need or the number of bathrooms they should have on-site. We can help with that. Just call or request a quote on our website.
When you need help with portable restrooms, you can count on Patriot Portable Restrooms. We are committed to earning your business.
Porta Potty Rental Pricing CA
Standard Porta Potty Rentals Near California

$

190

– $

375

(

US

)
California porta potty prices may vary depending on location & availability.
San Diego Portable Toilet Rental FAQs
Do You Offer ADA-certified, Handicap-Accessible Portable Toilet Rentals in San Diego?
As a leading San Diego portable restroom supplier, we offer various porta potty rental options for every occasion. Whether it's for a national convention or a small group gathering, you can be sure to find the porta potty you need with our wide selection of porta john rental options.
Patriot Portable Restrooms provide all types of portable toilets, such as standard restrooms, ADA-compliant restrooms, luxury restrooms, and handwashing stations. We offer various amenities for people to use during their stay at your event, including sinks, heaters, hand washing stations, and seating. Here are a few of the ADA-certified porta potty rental options we carry:
Wheelchair Accessible Restroom

– This ADA-compliant porta potty rental is a single wheelchair-accessible unit with sturdy support rails and grab bars for maximum slip prevention. This unit also doesn't require a ramp for access for optimal convenience.
ADA +2 Restroom Trailer –

This ADA-certified, wheelchair-accessible porta potty trailer has a 36″ entry door for easy access with anti-skid rubber floors and sturdy stainless steel handrails. Their toilets also have motion-sensor flushing and a push-operated faucet with self-closing features. This unit also comes with two regular porta potties and is ideal for medium and large events where differently-abled attendees are expected.
We carry a wide selection of San Diego portable restrooms for every event. Our porta potty options provide convenient access to sanitary needs for celebrations, construction projects, film productions, and more!
How Many Can Use One Porta Potty Rental?
Various factors contribute to how many San Diego porta potty rentals are needed. These include the occasion type, duration, attendees expected, and specifications. As a general rule of thumb, you'll need two portable restrooms for 100 people every 4 hours. However, the number of porta potty rentals required increases to 3 porta potty units if your event serves alcohol.
If porta potty rentals are used in professional or industrial settings such as construction sites or film productions, OSHA has specific porta potty requirements. In such cases, there should be at least one porta potty for every 20 workers. For job sites with over 20 workers, at least one urinal and one porta potty must be provided for every 40 workers.
Patriot Portable Restrooms offers numerous San Diego portable restroom rental options that accommodate various porta potty needs. If you're unsure of the number and type of porta potty rental you need, don't worry! Our seasoned porta potty professionals can ensure you select the best portable restroom that matches your needs.
What Are The Most Popular Uses for Renting a Portable Restroom in San Diego?
Patriot Portable Restrooms offer a wide array of San Diego portable restrooms for various purposes, such as events, rallies, conventions, and concerts. We also provide portable toilets for small private events such as weddings or showers, so this is one of the most popular uses of San Diego Portable restrooms.
We are your one-stop-shop for San Diego portable restroom rentals since we offer ADA-accessible restroom rentals for events and job sites that require wheelchair-accessible, ADA-certified porta potty units. We provide top-rated portable restroom rentals for festivals, concerts, walks, races, and other events. For all your porta potty needs, contact Patriot Portable Restrooms and speak with one of our experts today!
If You Need Any Portable Sanitation Solutions ... We Are Available For You