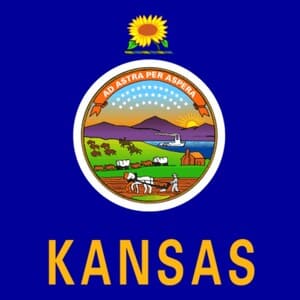 Portable Restrooms for Rent in Kansas
If you need portable restrooms and handwashing facilities in Kansas, we are happy to help. Patriot Portable Restrooms will supply your event or job site with porta-potties, restroom trailers, and handwashing stations.
Contact us to tell us about your upcoming event or construction project. Our customer support representatives will help you calculate the exact number and types of portable bathrooms you require. You can start a quote on our website or over the phone.
Porta-Potties for Events and Weddings in Kansas
There are plenty of great places in the state of Kansas to hold a stellar event or wedding. The key is to pay attention to every detail. That's what ensures your guests have an amazing time.
Unfortunately, if you aren't careful, your guests could be scrambling to locate clean, publicly available bathrooms. That's no fun for anybody. We can help with that! Give Patriot Portable Restrooms a call when you plan your event.
We would love to help you pull off a great event for your friends, family, or clients. Our team can provide you with portable restrooms, bathroom trailers, and hand sanitation stations. The staff on our friendly customer support line staff can use proprietary software to calculate exactly what you'll need.
Don't worry! We offer delivery, set-up, and tear-down.
Porta-Potties for Construction Sites in KS
To produce a successful product, your workplace must be worker-friendly. That means ensuring that workers and visitors have access to clean, convenient restrooms on any job.
Patriot Portable Restrooms can help construction managers, contractors, and others with the portable restroom equipment they need. We have porta-potties, handwashing stations, and restroom trailers. We deliver equipment to any project, no matter how big or small. You may have seen our porta-potties at:
Commercial construction sites
New home builds
Government road and building projects
Remodeling sites
If you contact us before work starts, we can have the facilities on-site waiting for your crews when they arrive.
Serving Kansas for 20 Years
The team at Patriot Portable Restrooms is proud of our two decades of service. We can help you with the portable facilities you need for your next project or event. Our team works with homeowners, contractors, event planners, and more. If you live or work in these counties, you may have seen our porta-potties:
Jackson
Platte
Cass
Miami
Leavenworth
Douglass
Johnson
Clay
Give us a call to talk about service in your area!
Portable Restroom Rental Prices in Kansas
Before you finalize your order to make payment, we will provide you with a complete, accurate quote. All estimates are free, and we stand behind them. Please consider that various factors can influence your final price, including:
The number of porta-potties you order
The types of potties you request (e.g., ADA compliant bathrooms, handwashing stations, restroom trailers, standard porta-potties)
Delivery and set up costs
The amount of time you need to keep the equipment
Let our team help you determine exactly how many porta-potties you need based on the size and length of your event.
Call Patriot Portable Restrooms if you need portable restrooms for an event or work project.
Porta Potty Rental Pricing KS
Kansas Standard Porta Potty Rentals Near KS

$165 – $365 (US)
Kansas porta potty prices may vary depending on location & availability.
If You Need Any Portable Sanitation Solutions ... We Are Available For You