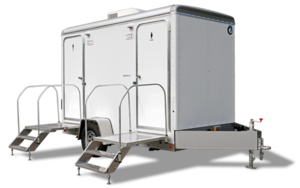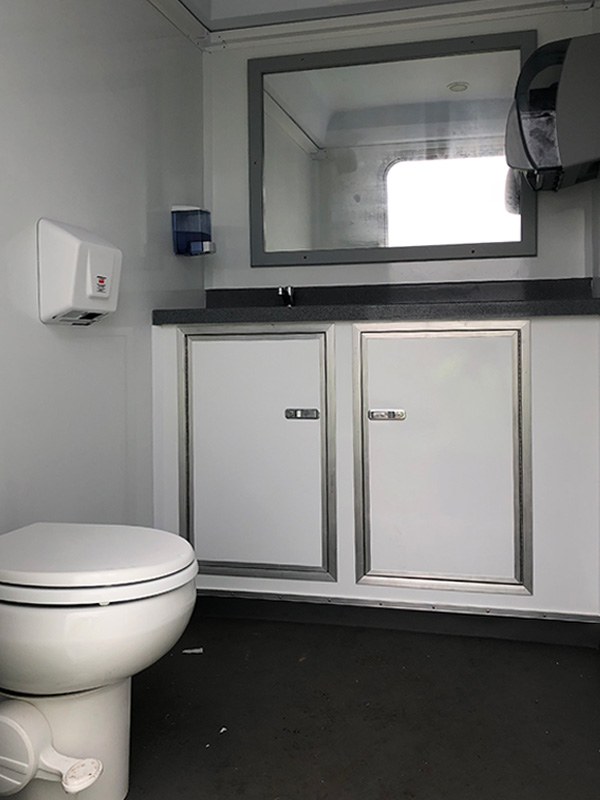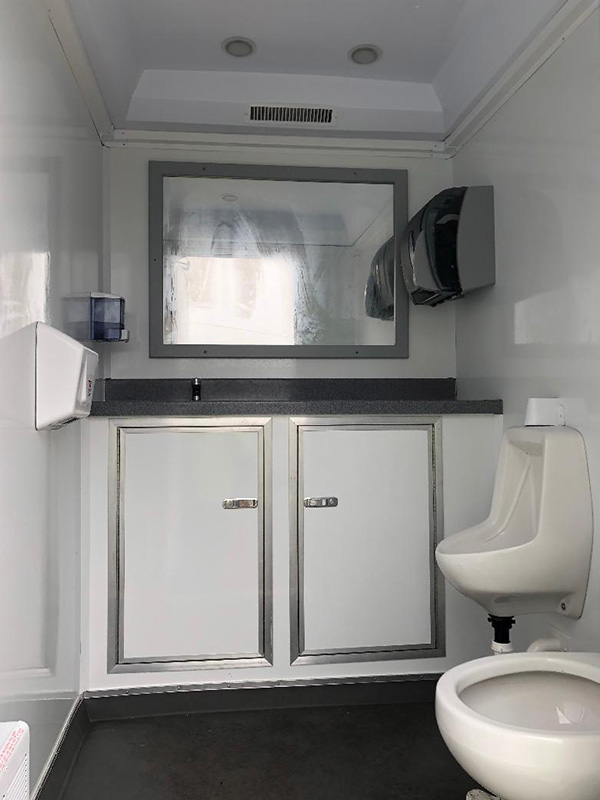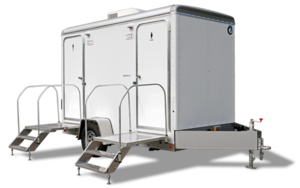 The 2-stall UltraLav restroom trailer is a great choice for those who want more than a standard portable restroom. It is divided into 2 parts – one for men and the other one for women. The men's part also includes a urinal. The toilets are made from ceramic and include a pedal for flushing. For maximal security and privacy, the restroom is equipped with high-quality stainless steel handrails, grab bars & LED occupancy indicators (and a door lock of course). Thermal comfort is secured by a wall-mounted thermostat as well as a built-in air supply and air return. Your guest will appreciate a large shatter-proof mirror.
Our UltraLav portable restroom trailer will perfectly represent you at any event, including weddings, sports events, festivals, company parties, and more!
2 ceramic toilet bowls with a self-closing faucet
large shatter-proof mirror in each of the 2 restrooms
toilet paper holder
LED occupancy light and door lock for privacy
special rubber floor, handrails, and grab bars for security
freshwater hook-up
flushing pedal at the bottom part of the toilet

Our Portable Sanitation Experts
are here to help your with your sanittation needs
How to get the best prices for porta potty rentals near your location?
Our portable sanitation experts have years of experience in supplying the best products to solve our clients' sanitation needs. Simply
get in touch
with our experts and get the best service for your workers or guests.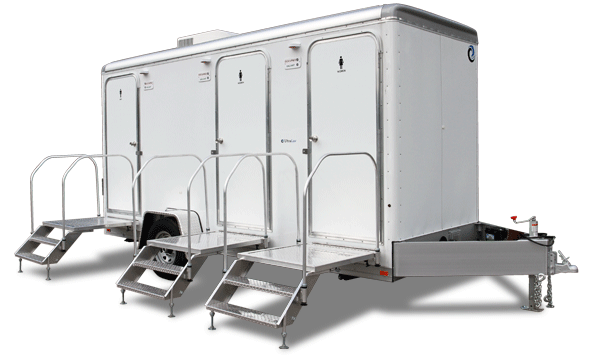 If You Need Any Portable Sanitation Solutions ... We Are Available For You