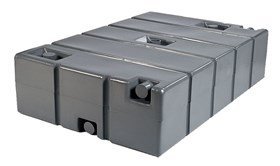 Our 250-gallon holding tank is made from polyethylene which is a durable plastic material. Very often, the holding tanks are used under the construction office trailers but they can also be temporary waste storage for other occasions.

Our Portable Sanitation Experts
are here to help your with your sanittation needs
How to get the best prices for porta potty rentals near your location?
Our portable sanitation experts have years of experience in supplying the best products to solve our clients' sanitation needs. Simply get in touch with our experts and get the best service for your workers or guests.
If You Need Any Portable Sanitation Solutions ... We Are Available For You