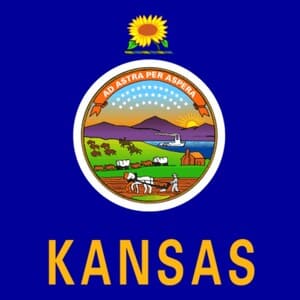 Kansas City Portable Restrooms
When you are planning a large event or arranging for a job with many workers, planning restroom amenities is a vital part of the process. At Patriot Portable Restrooms, we can be your one-stop shop for sanitation rentals, including toilets, toilet trailers, sinks, showers, and more. In order to fit all of our customer's various needs, we provide all types of products, ranging from standard porta potties to luxurious trailer restrooms, and even celebrity restroom trailers. In addition, if you are in need of temporary fencing, sand bags, or holding tanks, we can help. Start by reaching out to us today and telling our team about the event or job that requires rentals.
Low Cost Porta Potty Rentals Near Kansas City
As a family-owned and operated company, Patriot Portable Restrooms cares deeply for the satisfaction of our customers. We are here to help you create the ideal sanitation situation for any type of event or job that are you about to coordinate. Call in as soon as you know when your job or event will take place so we can take care of all the details. Our portable toilet rental company can provide service to the Kansas City Area.
Types Of Portable Restrooms
Numerous options for Kansas city portable restroom rentals are available to accommodate every porta potty need and purpose. Patriot Portable Restrooms carries a wide selection of Kansas City portable toilets; including standard, ADA, luxury, VIP, restroom portable toilets, and more.
Standard Portable Toilets
– As the name suggests, standard Kansas city portable toilets are common and basic portable restrooms for clients that don't have particular needs. They're also the most affordable option, making them the best choice for small construction projects and events.
Wheelchair Accessible Restroom
– Our ADA Restrooms are ADA-compliant and explicitly designed for people with disabilities. These porta-potties come with a ramp, have wide doors, and sturdy grab bars, making it easy for anyone with wheelchairs and walkers to get in without touching multiple surfaces.
Luxury Toilets
– Unlike standard porta-potties, luxury portable toilets offer more than convenience and practical use. They come in many sizes and variations but are generally larger and come with more luxury amenities for maximum comfort and style.
Patriot Portable Restrooms offers a broad array of Kansas city portable restroom rentals that meet your porta-potty needs for any occasion.
Types Of Handwashing Stations
Hand washing stations are essential for hygiene purposes. The most common portable hand washing stations include single, 2-station, and heated handwashing stations.
Single Portable Sink
– The single-service hand washing station is the most common type of portable hand washing station. Naturally, since it only addresses basic handwashing needs, this type is also the cheapest.
2-Station Portable Sink
– These stations are primarily used in natural disasters, construction projects, and outdoor events. This station has two connected sinks that can be used by two people simultaneously.
Heated Portable Sink
– The heated handwash sink has a powerful heating system that heats the water you pour into it. It is the top choice for events and projects in areas with a colder climate.
Please contact us for more information on our handwashing station options.
Differences In Basic And Luxury Portable Restrooms
The basic potties offer the same functions as the public toilet, except they are smaller and portable. Naturally, luxury toilets provide numerous amenities that the standard variation does not.
A basic porta potty is cheap, convenient, and ideal for clients looking for basic toilet use. They're made of sturdy materials and have numerous sizes and variations but are somewhat limited in amenities. These portable toilets are for clients who prioritize function over style and comfort.
The luxury porta potty is well-designed and offers numerous amenities, including airconditioning, a thermostat, shatter-proof mirrors, vinyl mirrors, and more. These are ideal for clients looking for maximized comfort, convenience, and elegance. They're made of stylish, luxurious, high-quality materials and are the top choice for expensive outdoor events and celebrations.
For all your portable restroom needs in Kansas city, speak with one of our experts at Patriot Portable Restrooms to ensure you have the ideal porta potty for your event!
Average Cost Prices for Kansas City
Porta Potty Rental Pricing

$

190

– $

375

(

US

)

Price may vary depending on location & availability
Kansas City Portable Restrooms FAQs
Do You Offer ADA-certified, Handicap-Accessible Portable Toilet Rentals in San Diego?
As a leading San Diego portable restroom supplier, we offer various porta potty rental options for every occasion. Whether it's for a national convention or a small group gathering, you can be sure to find the porta potty you need with our wide selection of porta john rental options.
Patriot Portable Restrooms provide all types of portable toilets, such as standard restrooms, ADA-compliant restrooms, luxury restrooms, and handwashing stations. We offer various amenities for people to use during their stay at your event, including sinks, heaters, hand washing stations, and seating. Here are a few of the ADA-certified porta potty rental options we carry:
Wheelchair Accessible Restroom

– This ADA-compliant porta potty rental is a single wheelchair-accessible unit with sturdy support rails and grab bars for maximum slip prevention. This unit also doesn't require a ramp for access for optimal convenience.
ADA +2 Restroom Trailer –

This ADA-certified, wheelchair-accessible porta potty trailer has a 36″ entry door for easy access with anti-skid rubber floors and sturdy stainless steel handrails. Their toilets also have motion-sensor flushing and a push-operated faucet with self-closing features. This unit also comes with two regular porta potties and is ideal for medium and large events where differently-abled attendees are expected.
We carry a wide selection of San Diego portable restrooms for every event. Our porta potty options provide convenient access to sanitary needs for celebrations, construction projects, film productions, and more!
How Many Can Use One Porta Potty Rental?
Various factors contribute to how many San Diego porta potty rentals are needed. These include the occasion type, duration, attendees expected, and specifications. As a general rule of thumb, you'll need two portable restrooms for 100 people every 4 hours. However, the number of porta potty rentals required increases to 3 porta potty units if your event serves alcohol.
If porta potty rentals are used in professional or industrial settings such as construction sites or film productions, OSHA has specific porta potty requirements. In such cases, there should be at least one porta potty for every 20 workers. For job sites with over 20 workers, at least one urinal and one porta potty must be provided for every 40 workers.
Patriot Portable Restrooms offers numerous San Diego portable restroom rental options that accommodate various porta potty needs. If you're unsure of the number and type of porta potty rental you need, don't worry! Our seasoned porta potty professionals can ensure you select the best portable restroom that matches your needs.
What Are The Most Popular Uses for Renting a Portable Restroom in San Diego?
Patriot Portable Restrooms offer a wide array of San Diego portable restrooms for various purposes, such as events, rallies, conventions, and concerts. We also provide portable toilets for small private events such as weddings or showers, so this is one of the most popular uses of San Diego Portable restrooms.
We are your one-stop-shop for San Diego portable restroom rentals since we offer ADA-accessible restroom rentals for events and job sites that require wheelchair-accessible, ADA-certified porta potty units. We provide top-rated portable restroom rentals for festivals, concerts, walks, races, and other events. For all your porta potty needs, contact Patriot Portable Restrooms and speak with one of our experts today!
If You Need Any Portable Sanitation Solutions ... We Are Available For You