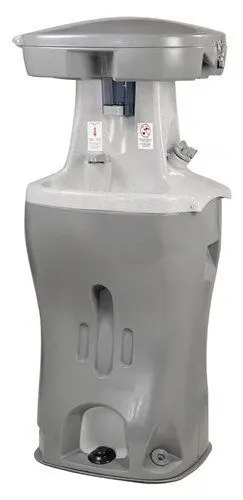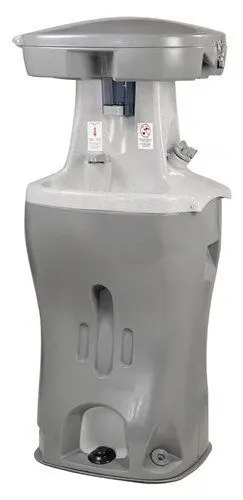 Our hand washing stations keep your hands clean. In 2021, more than ever, it is important to have a proper portable washing station at your construction sites and other events to keep your workers and guests safe and protected. Each station has a 22-gallon freshwater tank (comes fully filled up), hands-free foot pump faucets, antibacterial pink liquid soap, and paper towels included with every rental. Our units are durable and very easy to move around. The station is 2′ width x 2′ length and 5′ height. The foot-activated faucets are designed to prevent touching any surface. Our portable sink is available in various color combinations, please
talk to our sanitation experts
to learn more about the options in your region.
both hands can be washed simultaneously
your guests/workers stay clean and germ free
Height: 5′
Width: 2′
Lenght: 2′
Colors: Vary by location
Construction job
Weddings
Natural Disaster Relief
Sport Events
Music Festivals
How to get the best prices for porta potty rentals near your location?
Our portable sanitation experts have years of experience in supplying the best products to solve our clients' sanitation needs. Simply
get in touch
with our experts and get the best service for your workers or guests.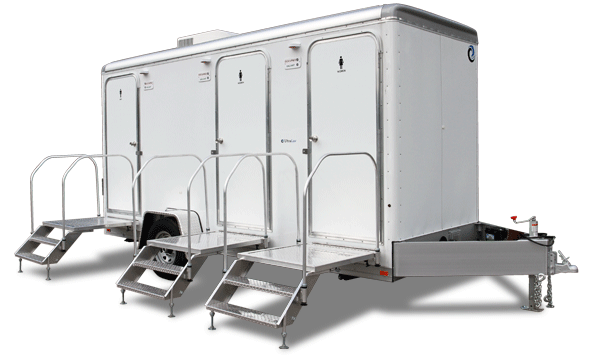 If You Need Any Portable Sanitation Solutions ... We Are Available For You