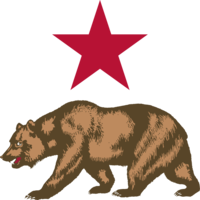 Los Angeles County Porta Potty & Portable Restroom Trailer Rentals
Patriot Portable Restrooms is the top choice for portable toilet rentals in the Los Angeles County area. We provide residents and business owners with the option to rent porta-potties, luxury portable restroom trailers, and hand sanitation stations for any event or project.
We can provide the portable sanitation equipment you need for any site and on any budget. Call us today or get a quote now!
Los Angeles Porta Potty Rentals for Weddings and Other Events
Imagine planning your wedding or special event in gorgeous, sunny Los Angeles County. Everything falls perfectly into place, except for one thing – your guests are scrambling to find clean, well-stocked, and convenient restroom facilities. That small detail could ruin the perfect occasion. Fortunately, event planners know they can avoid this problem by calling Patriot Portable Restrooms and renting portable bathrooms or luxury restroom trailers for weddings.
We are happy to help with your event and can set you up with portable restrooms, hand sanitation stations, or luxury restroom trailers – whatever you need. Contact us today and our customer service representatives will get everything squared away.
Budget-Friendly Portable Restroom Rentals for Construction Sites in Los Angeles County
Workers on a job site must have access to clean restrooms. We can help you keep your construction projects on track and avoid disgruntled employees with our high quality portable restroom rentals. Patriot Portable Restrooms has restroom trailers, porta potties, and hand sanitation stations available for construction and remodeling projects of all sizes. We can deliver the sanitation facilities you need to:
New home construction sites
Large residential or commercial developments
Remodeling and renovation jobs
Government-funded building and road construction sites
If you contact us before work starts, we can arrange your portable restrooms on-site and have everything ready to go for your construction crews.
We've Been Serving the L.A. County Area for More Than Two Decades
Patriot has supplied portable restrooms and other facilities to businesses and homeowners all over the Los Angeles County area. You may have seen our porta-potties in the following cities:
Los Angeles
Compton
Santa Monica
Malibu
Beverly Hills
Inglewood
Glendale
West Hollywood
Santa Monica
If you don't see your city on this list, don't worry! Los Angeles County is large and we will do our best to take care of your needs.
Porta Potty Rental Prices in Los Angeles County, California
We will provide you with a mobile toilet rental quote that will be competitive in the industry. Just remember that your final price will depend on many factors, such as:
The number of units you request
How long you will need the units on site
The type of units you need (restroom trailer, regular porta potties, ADA compliant porta potties, hand sanitation stations)
Cost of transportation set up and tear down
Our customer service representatives can help you determine the type and number of units you need. Just let us know the details of your event or project! Submit a request online for a quote or give us a call today. We look forward to being the people you count on when you need portable restrooms in L.A. County. We will get the job done!
Types of Portable Restrooms in Los Angeles
Patriot Portable Restroom offers various porta potty rentals for every occasion or project. Whether for a luxurious event, construction site, or filming production, you're guaranteed to find the porta potty you need with our broad selection of porta potty rental options.
Standard Potties
– These porta potty rentals in Los Angeles are the cheapest portable restroom option and offer essential and basic toilet functions. They are simple, affordable, and easy to clean and maintain.
Luxury Porta Potty Trailers
– These are considered the Rolls-Royce of porta potties, providing maximum comfort. They come equipped with a sound-reduction system, full-length mirrors, air-conditioning, and often built-in sinks.
Portable Restroom Trailers
– These porta potty trailers have built-in plumbing and are generally more spacious relative to other portable restrooms. Some have built-in sinks that can double as mini-facility.
ADA-Compliant Portable Toilet
– ADA-compliant porta potty rentals are essential for events where people with mobility issues or disabilities may be in attendance. These porta potty rentals often comes with a sturdy handrail, allowing maximum safety and accessibility.
Flushable Restrooms
– As the name suggests, these porta potties have a flushing feature that allows approximately 100 flushes. These are ideal for weddings and events.
Trailer-Mounted Porta Potties
– These rentals are medium-sized, mobile restrooms that you can attach to the back of a truck or other large vehicle. These porta potties are a great choice for traveling events where public toilets may be unavailable.
To help select the best porta potty rental option, please don't hesitate to contact Patriot Portable Restrooms for more information.
The Different Types of Handwashing Stations You Can Rent in LA County
Single Handwashing Stations
– These single handwashing stations can be moved throughout your business to wherever they're needed. They are perfect for small construction projects and temporary offices that don't expect high foot traffic and simultaneous use.
Heated Portable Stations
– These heated stations are hands-free and help retain the heat for long. These porta potties are ideal for occasions where warm water is needed and decreasing germs and bacteria is a priority, such as traveling medical missions or farmers' markets.
2-Station Handwashing Sinks
– These double bowl sinks are perfect for food trucks or traveling exhibits where stops may have no access to restrooms. This porta potty allows two-person simultaneous use, making it twice as efficient as the single portable handwashing unit.
For more information on the handwashing stations we carry, please contact Patriot Portable Restrooms.
The Differences Between Basic and Luxury Portable Restrooms
A basic portable restroom rental in Los Angeles has one toilet and no handwashing or changing facilities. These porta potties provide essential sanitation needs and are best suited for outdoor festival events or short-term guests who will not need added amenities.
Luxury portable restrooms are ideal for fancy events and come in various colors, sizes, and styles. They offer abundant options in amenities such as auto-flushing urinals, indoor locks for added privacy, self-closing faucets, and more. These portable restrooms have the highest regard for design, comfort, and sophistication.
Basic VS Luxury Restrooms
While basic portable restrooms serve essential sanitary purposes, luxury portable toilets provide a higher level of comfort, safety, and convenience. Naturally, luxury toilets are more costly for the added amenities.
Capacity
– Basic portable restrooms have a capacity of one person at a time. Luxury restrooms are more spacious with more than one toilet, and some can even accommodate up to 10 people.
Sanitation
– A basic portable restroom doesn't have a flushing feature and is not inclusive of a handwashing station. Although you can relieve yourself conveniently, the basic porta potty hinders the general practice of flushing and washing your hands after using the restroom. All luxury portable toilets have flushing features and a handwashing station for maximum cleanliness.
Design
– Basic restrooms are small, square rooms made of durable but standard materials. They are safe, convenient, reliable, and ideal for events or occasions where no particular needs are required. Luxury portable restroom rental comes in multiple pieces, offering more privacy and a luxurious design. They have a sleek interior and are made with high-quality materials. These porta potties are ideal for events and celebrations such as outdoor weddings, parties, and banquets.
Basic porta potties are not ideal for large events in the same way that a 10-stall luxury portable trailer isn't the best choice for small construction projects. To ensure you select the best-suited porta potty for your portable restroom needs, contact Patriot Portable Restroooms today!
Los Angeles County Porta Potty & Portable Restroom Trailer Rentals FAQs
Do You Offer ADA-Certified, Handicap-Accessible Portable Toilet Rentals in San Diego County?
As a leading supplier of porta potty rentals in San Diego County, we offer various portable restroom rental options for every occasion. Whether it's for a national convention or a small group gathering, you can be sure to find the sanitation solution you need.
Patriot Portable Restrooms provide all types of portable toilets, such as standard restrooms, ADA-compliant restrooms, luxury restrooms, and handwashing stations. We offer various amenities for people to use during their stay at your event, including sinks, heaters, hand washing stations, and seating. Here are a few of the ADA-certified porta potty rental options we carry:
Wheelchair Accessible Restroom

– This ADA-compliant porta potty rental is a single wheelchair-accessible unit with sturdy support rails and grab bars for maximum slip prevention. This unit also doesn't require a ramp for access for optimal convenience.
ADA +2 Restroom Trailer

This ADA-certified, wheelchair-accessible porta potty trailer has a 36″ entry door for easy access with anti-skid rubber floors and sturdy stainless steel handrails. Their toilets also have motion-sensor flushing and a push-operated faucet with self-closing features. This unit also comes with two regular porta potties and is ideal for medium and large events where differently-abled attendees are expected.
We carry a wide selection of portable restrooms for every event in San Diego County. Our porta potty options provide convenient access to sanitary needs for celebrations, construction projects, film productions, and more!
How Many Can Use One Porta Potty Rental?
Various factors contribute to how many Kansas City porta potty rentals are needed. These include the occasion type, duration, attendees expected, and specifications. As a general rule of thumb, you'll need two portable restrooms for 100 people every 4 hours. However, the number of porta potty rentals required increases to 3 porta potty units if your event serves alcohol.
If porta potty rentals are used in professional or industrial settings such as construction sites or film productions, OSHA has specific porta potty requirements. In such cases, there should be at least one porta potty for every 20 workers. For job sites with over 20 workers, at least one urinal and one porta potty must be provided for every 40 workers.
Patriot Portable Restrooms offers numerous Kansas City portable restroom rental options that accommodate various porta potty needs. If you're unsure of the number and type of porta potty rental you need, don't worry! Our team can ensure you select the best portable restroom that matches your needs.
What Are The Most Popular Uses for Renting a Portable Restroom in San Diego County?
Patriot Portable Restrooms offer a wide array of San Diego County portable restrooms for various purposes, such as events, festivals, walks, races, rallies, conventions, concerts, construction sites, and more. We also provide portable toilets for small private events such as weddings or showers.
We can help with all portable restroom sanitation solutions.