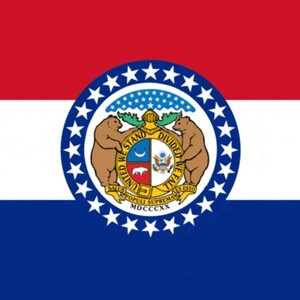 Porta Potty and Restroom Trailer Rentals in Missouri
Portable Restrooms for Rent in Missouri
Patriot Portable Restrooms provides cities in Missouri with portable restrooms and sanitation equipment, including standard porta potties, restroom trailers, and handwashing stations. We take care of every detail from delivery to pick-up, cleaning, and tear-down! Give your guests or workers the gift of clean, convenient restrooms. Contact us today and get a free quote!
Portable Bathrooms for Rent for Weddings and Events in MO
Missouri is known for its beautiful landscape of trees, fields, rivers, and Ozark mountains. All of these make an amazing backdrop for weddings, graduation parties, or other special events. However, some of the most beautiful places here are also quite remote. That means no nearby restroom facilities. It's up to you to provide those and we are happy to help! The team at Patriot Portable Restrooms has years of experience working with professional event planners and local individuals. Let us worry about the restroom situation for your special event.
Porta Potties for Construction Sites in Missouri
You have to stay on top of every detail to complete a construction or remodeling project on time and on budget. One of your most important jobs is ensuring that your crews have everything they need to be productive. Part of that is providing them with on-site portable restroom facilities. In many cases, these facilities aren't readily available. That's where Patriot Portable Restrooms comes in! We will provide you with all the equipment you need at a competitive price.
We are happy to help with all sorts of projects, including:
New home construction
Government construction projects
Commercial and residential development
Remodeling projects
Contact us before your project begins, and we will ensure that you have clean, convenient facilities waiting for your workers.
You may have seen our porta-potties in these counties in Missouri:
Cass
Jackson
Clay
Platte
Ray
If you don't see your county on our list, please contact us. There's a good chance that we also service your area — we're always expanding!
Portable Restroom Prices in Missouri
Patriot Portable Restrooms is proud to be able to provide portable restroom and sanitation equipment rentals at a competitive price. Keep in mind several variables will impact the final price. These variables can include:
The number of units you need
The amount of time you will keep the equipment
Set up and delivery fees
The types of units you require (e.g., ADA compliant restrooms, porta-potties, hand sanitation units)
Remember Patriot Portable Restrooms when you need clean, reliable restroom facilities at your home, job site, or special event. We'd love to help!
Porta Potty Rental Pricing MS
Missouri Standard Porta Potty Rentals Near MS

$159 – $372 (US)
Missouri porta potty prices may vary depending on location & availability.
We can help with all portable restroom sanitation solutions.