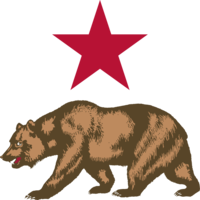 Bonita California Portable Restrooms
Patriot Portable Restrooms is a family-owned and operated business, and when you trust your portable restroom rental needs to us, you become a part of our family. We offer customer service that says "yes" to what you need, and we make sure that all of our services are delivered on-time and wherever you need them. From a small event like an intimate wedding in a remote location to large events like street festivals or film shoots, we've handled them all in the past and we'd be proud to partner with you to make yours happen as well. We even offer maintenance and upkeep services to ensure that your restrooms remain functional and satisfactory!
Products for All Your Temporary Restroom Needs
Patriot Portable Restrooms is so much more than just a vendor helping you with your event or worksite—we're a partner who cares, and the services we offer take care of the logistics and planning so you don't have to! We even offer a wide variety of products in order to meet just about any type of facility you may need, and can assist with other needs like temporary fencing and sandbags for crowd control, safety, and more.
Our full range of services includes:
Portable toilets
Handicap & ADA-accessible portable toilets
Restroom trailers
Portable sinks & hand-washing stations
Restroom pumping & sanitizing
Temporary fencing
Patriot Portable Restrooms understands that planning events and worksites isn't always a set-in-stone business, and sometimes you may need to make changes. That's okay with us—we're flexible with our services, and take pride in being able to accommodate your needs on even short notice. We even make sure your restroom facilities remain clean, clear, and ready to serve you throughout your event with regular maintenance services.
Bonita CA Average Cost Prices
Porta Potty Rental Pricing CA
Standard Porta Potty Rentals Near California

$

190

– $

375

(

US

)
California porta potty prices may vary depending on location & availability.
San Diego Portable Toilet Rental FAQs
Do You Offer ADA-certified, Handicap-Accessible Portable Toilet Rentals in San Diego?
As a leading San Diego portable restroom supplier, we offer various porta potty rental options for every occasion. Whether it's for a national convention or a small group gathering, you can be sure to find the porta potty you need with our wide selection of porta john rental options.
Patriot Portable Restrooms provide all types of portable toilets, such as standard restrooms, ADA-compliant restrooms, luxury restrooms, and handwashing stations. We offer various amenities for people to use during their stay at your event, including sinks, heaters, hand washing stations, and seating. Here are a few of the ADA-certified porta potty rental options we carry:
Wheelchair Accessible Restroom

– This ADA-compliant porta potty rental is a single wheelchair-accessible unit with sturdy support rails and grab bars for maximum slip prevention. This unit also doesn't require a ramp for access for optimal convenience.
ADA +2 Restroom Trailer –

This ADA-certified, wheelchair-accessible porta potty trailer has a 36″ entry door for easy access with anti-skid rubber floors and sturdy stainless steel handrails. Their toilets also have motion-sensor flushing and a push-operated faucet with self-closing features. This unit also comes with two regular porta potties and is ideal for medium and large events where differently-abled attendees are expected.
We carry a wide selection of San Diego portable restrooms for every event. Our porta potty options provide convenient access to sanitary needs for celebrations, construction projects, film productions, and more!
How Many Can Use One Porta Potty Rental?
Various factors contribute to how many San Diego porta potty rentals are needed. These include the occasion type, duration, attendees expected, and specifications. As a general rule of thumb, you'll need two portable restrooms for 100 people every 4 hours. However, the number of porta potty rentals required increases to 3 porta potty units if your event serves alcohol.
If porta potty rentals are used in professional or industrial settings such as construction sites or film productions, OSHA has specific porta potty requirements. In such cases, there should be at least one porta potty for every 20 workers. For job sites with over 20 workers, at least one urinal and one porta potty must be provided for every 40 workers.
Patriot Portable Restrooms offers numerous San Diego portable restroom rental options that accommodate various porta potty needs. If you're unsure of the number and type of porta potty rental you need, don't worry! Our seasoned porta potty professionals can ensure you select the best portable restroom that matches your needs.
What Are The Most Popular Uses for Renting a Portable Restroom in San Diego?
Patriot Portable Restrooms offer a wide array of San Diego portable restrooms for various purposes, such as events, rallies, conventions, and concerts. We also provide portable toilets for small private events such as weddings or showers, so this is one of the most popular uses of San Diego Portable restrooms.
We are your one-stop-shop for San Diego portable restroom rentals since we offer ADA-accessible restroom rentals for events and job sites that require wheelchair-accessible, ADA-certified porta potty units. We provide top-rated portable restroom rentals for festivals, concerts, walks, races, and other events. For all your porta potty needs, contact Patriot Portable Restrooms and speak with one of our experts today!
If You Need Any Portable Sanitation Solutions ... We Are Available For You