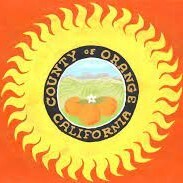 Orange County Portable Restrooms
The team at Patriot Portable Restrooms has been providing on-site bathroom facilities to individuals and businesses in Orange County for more than 20 years. We offer budget-friendly and convenient delivery, set up, and recovery of porta-potties, restroom trailers, and handwashing stations for your event or work site.
Let us find the Orange County porta potty you need for your project or event. Give us a call for more information, or request a quote on our website.
Porta-Potty Rentals for Weddings and Events in Orange County
It's difficult to imagine a more perfect location for an outdoor event than Orange County. The weather in Southern California is beautiful year-round, and beaches are perfect for weddings and parties. All you have to do is get the little details right, and your event will be unforgettable. One of those details is ensuring that your guests have access to the restroom facilities they need. Event planners in Orange County know they can count on us to take care of this detail.
Patriot Portable Restrooms looks forward to the opportunity to help you with your event. We can deliver Orange County porta potty trailers, porta-potties, and hand sanitation stations to your location. Even if you've had trouble locating the facilities you need, our customer service reps can use our proprietary software to find everything you need locally.
Portable Restroom Rentals for Construction and Remodeling Job Sites
If you want your remodeling or construction project completed successfully, you must provide workers with everything they need. This includes access to restrooms and sanitation facilities. If those aren't available on-site, you'll need to provide them. When that happens, you can rely on Patriot Portable Restrooms. We offer various Orange County porta potty options, restroom trailers, and handwashing stations to all types of construction sites. We can deliver bathroom facilities to:
Remodeling and renovation projects
New home and commercial construction sites
Government building and roads projects
Large commercial and housing developments
Don't start a project without having the facilities you need on-site. Contact us before you break ground.
Providing Portable Restrooms to the OC for More Than 20 Years
We have proudly served Orange County for more than two decades and would love to help you with the portable sanitation facilities you need for your next project or event. Over the years, we have helped businesses and homeowners any time they need portable bathrooms. We serve the entire Orange County area, including:
Santa Ana
Orange
Irvine
Anaheim
Laguna Beach
Costa Mesa
Fullerton
Mission Viejo
Huntington Beach
Rest assured that if you have a home, business, construction project, or event in Orange County, we can help.
Porta-Potty Rental Prices in Orange County, California
We understand that you will need a fast and accurate quote before placing your order for Orange County porta potty rental. No problem! We calculate your final price on the following factors:
The type of units you need for your site (porta-potties, restroom trailers, regular or ADA compliant restrooms, handwashing stations)
The number of units required
The length of time you need the facilities
Transportation set up and tear down costs
If you are unsure of what Orange County porta potty you need, we can help. Just give us a call or request a quote online.
We're grateful to have been able to serve Orange County for over two decades. We look forward to helping you with Orange County porta potty rentals in the future.
Porta Potty Rental Pricing CA
Standard Porta Potty Rentals Near California

$190 – $375 (US)
California porta potty prices may vary depending on location & availability.
Orange County Portable Restrooms FAQs
Do I Need To Supply Water For The Portable Toilet And Sink Units That Have Running Water?
No, you do not need to supply water to the porta-potty and sink unit with running water. Our porta potties are conveniently fitted with a water tank that provides fresh water, eliminating the need to connect to a water supply.
How Many Porta Potties Do I Need?
The number of porta johns you need is determined by the number of people expected and the duration of your event. It is advised to have a minimum of one porta-potty for events that are up to 4 hours in duration. More portable restrooms may be necessary if the event serves alcohol and is over 4 hours. In an industrial setting, OSHA requires one porta-potty for every 20 workers and one porta-potty with one urinal for every 40 workers. Call us for information on how many porta-potty rentals in Orange County you need.
Why Should I Rent Portable Toilets?
Porta-potty rentals in Orange County function just as conventional toilets do, only that the waste is transported into a holding tank under the toilet seat instead of a sewer. For sanitation, chemicals are used inside the holding tank to kill germs and reduce odor since the waste is held in the tank until emptying. Below are some of the frequently asked questions about porta-potty rentals in Orange County.
Sanitary
Suppose you have an event or a construction site you need to set up a sanitary restroom. After the event, we take the portable restrooms for cleaning, leaving you with none of the messy work. We empty them using waste suction machines and clean them with industrial-strength anti-bacterial cleaning products. We ensure all the surfaces and high-touch areas such as seats and door handles are cleaned effectively.
Relatively Cheap
Instead of constructing extra restrooms for an event or a construction site, porta-potty rentals in Orange County is more cost-effective and convenient. Construction of standard toilets entails additional costs and complicated steps such as getting a permit to build restroom facilities which may not be necessary with our porta johns.
Conserves Water
Our porta-potty rentals are advanced and allow you to flush with minimal water consumption. Our porta potties also use chemicals to reduce odors and conserve water.
Easy to Use
We offer a variety of porta-potty rental that suits your every requirement for an event. For example, we have portable toilets fitted with ramps and railings and thus can be used by disabled individuals.
Convenience
When nature calls, you must answer. You need clean, near and decent toilets. Our portable restroom rental in Orange County is of standard size and can be set conveniently within your event venue for ease of access. Portable restroom rental is also convenient in that the cleaning and the after-event process are not your responsibility.
If You Need Any Portable Sanitation Solutions ... We Are Available For You