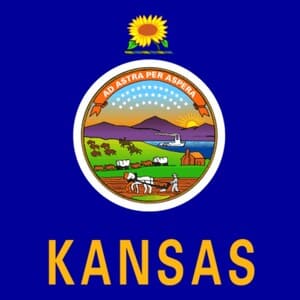 Portable Restrooms for Rent in Douglas County Kansas
When people who live and work in Douglas County, Kansas, need portable restroom trailers, porta-potties, and hand sanitation stations, they can rely on Patriot Portable restrooms. We offer a wide range of facilities to meet the requirements for any job or event.
Don't look any further for locally sourced equipment to meet your needs for portable restrooms and hand sanitation facilities. Click to start a quote online, or call to speak with a customer service rep.
Porta Potty Rentals for Your Party Wedding or Event
If you are planning an event, we'd love to help. We have decades of experience working with wedding and event planners. Planning your own event? We'd love to help you too! While you focus on creating a stunning event for friends and families, we can do the "dirty work" of ensuring that there are plenty of clean, comfortable portable restrooms and handwashing stations. Your guests will have access to the facilities they need. We'll take care of delivery, set up, and tear down.
It only takes a few minutes to place an order. You can get a quote online. We're also available by phone. Once we know exactly what you need, we'll use our proprietary software to find the sanitation equipment you need.
Portable Restroom Facilities For Job Sites in Douglas Kansas
In order to complete your remodeling and construction projects successfully, workers need access to safe, sanitary, and comfortable restroom facilities. When those aren't available on-site, we can help. Patriot Portable Restrooms will deliver and set up the porta-potties, restroom trailers, and hand sanitation facilities you need. We work with homeowners, construction companies, and remodelers to help provide for worksite restroom needs.
We have provided hand sanitation stations, restroom trailers, and porta potties for many construction and remodeling projects in the area. This includes:
State local and federal construction projects
Homebuilding sites
Commercial and residential developments
Residential and commercial remodeling and restoration projects
We will deliver restroom facilities to any job site in Douglas County.
Delivering Portable Restrooms to Homes and Business in Douglas County
If you need portable restrooms, you can count on us. We are here to help whether you need restrooms for a large ongoing project or just one day. Our team can deliver the equipment you need. Just let us know your requirements. Patriot Portable Restrooms is proud to serve the entire Douglas County area, including:
Lawrence
Eudora
Clinton
Lecompton
Baldwin City
If you are in the Douglas County area and need temporary bathroom facilities, please contact us right away.
Porta Potty Rental Prices in Douglas County Kansas
We understand that you need fast and accurate quotes to budget for your portable restroom requirements. We're happy to provide a quote to you and help you with facilities that meet your needs. Your final price will be calculated using the following information:
The number of units you request
The length of time you will need the facilities
The type of units you request (hand sanitation stations, standard portable restrooms, ADA compliant restrooms, or restroom trailers)
Your quote will also include the cost of delivering the facilities, setting them up, and final tear down.
Let us take care of all of your on-site bathroom requirements. We'd love to help you with any weddings, parties, events, or construction projects in the future. It's easy to get started. Just contact us by phone or start a quote on our website.
We can help with all portable restroom sanitation solutions.