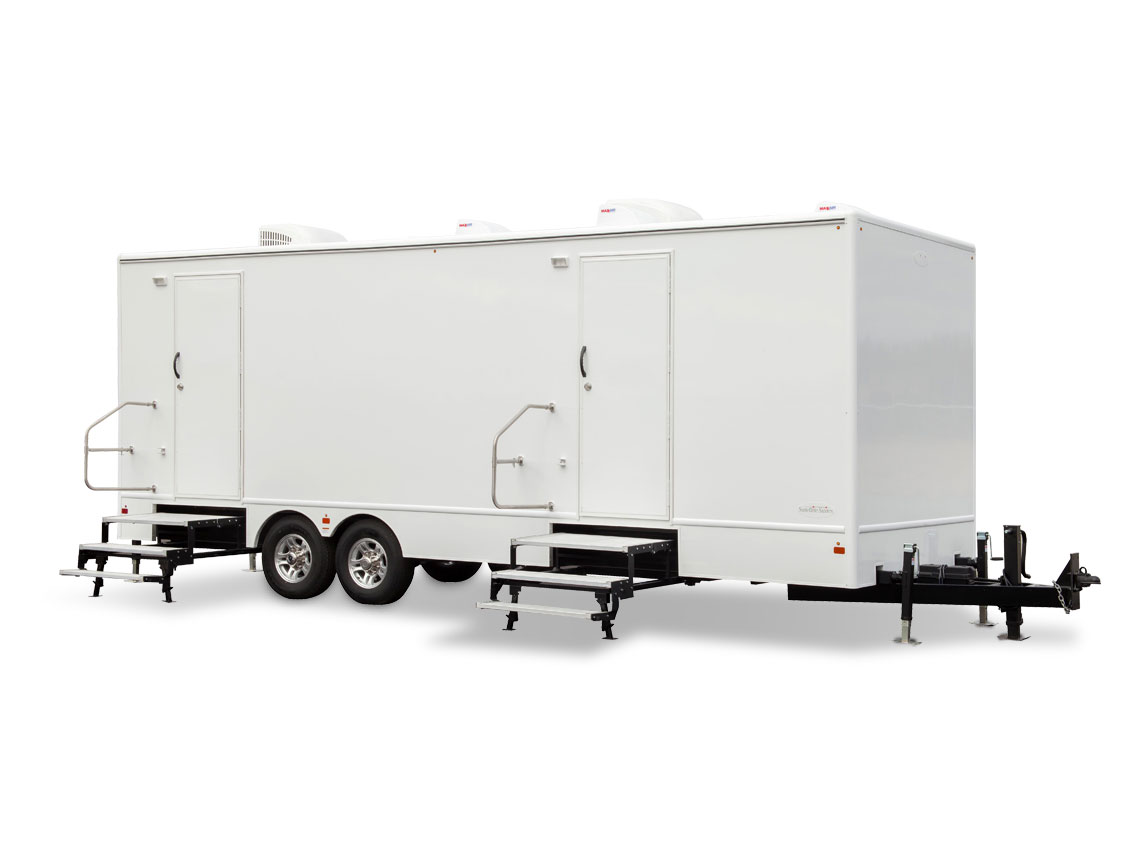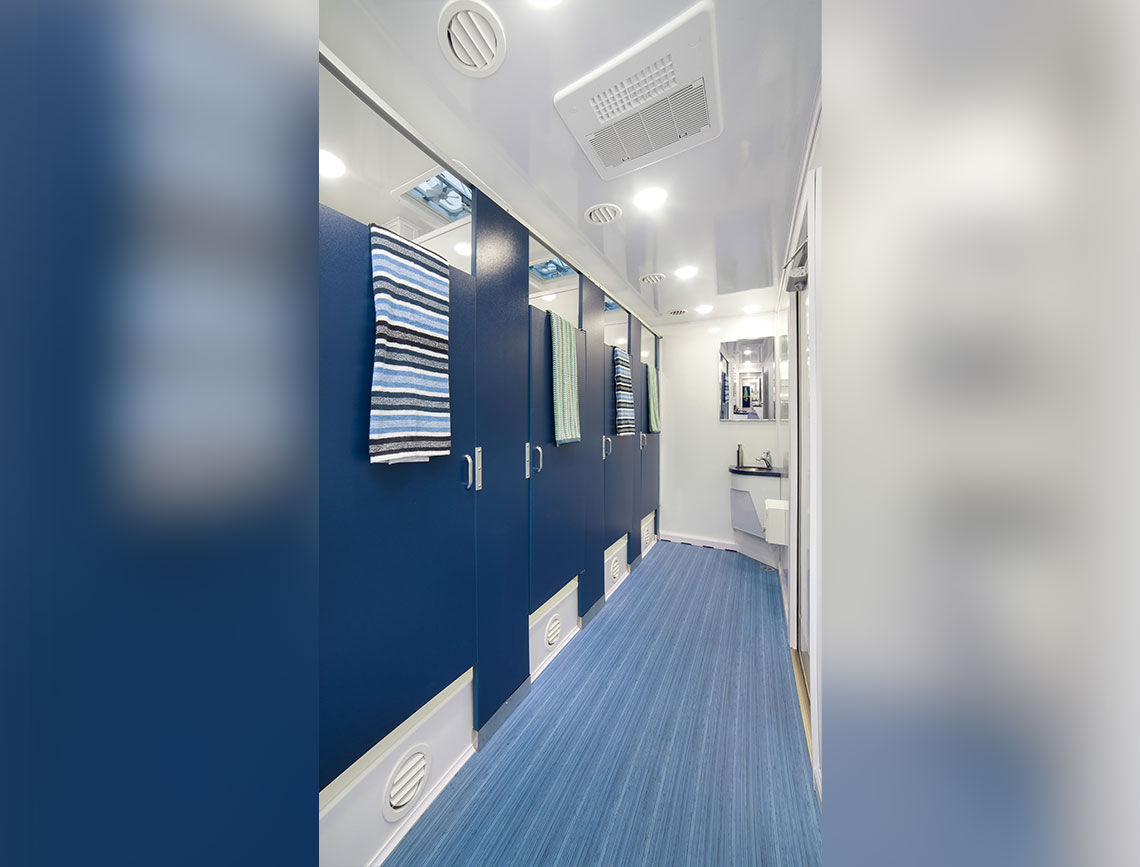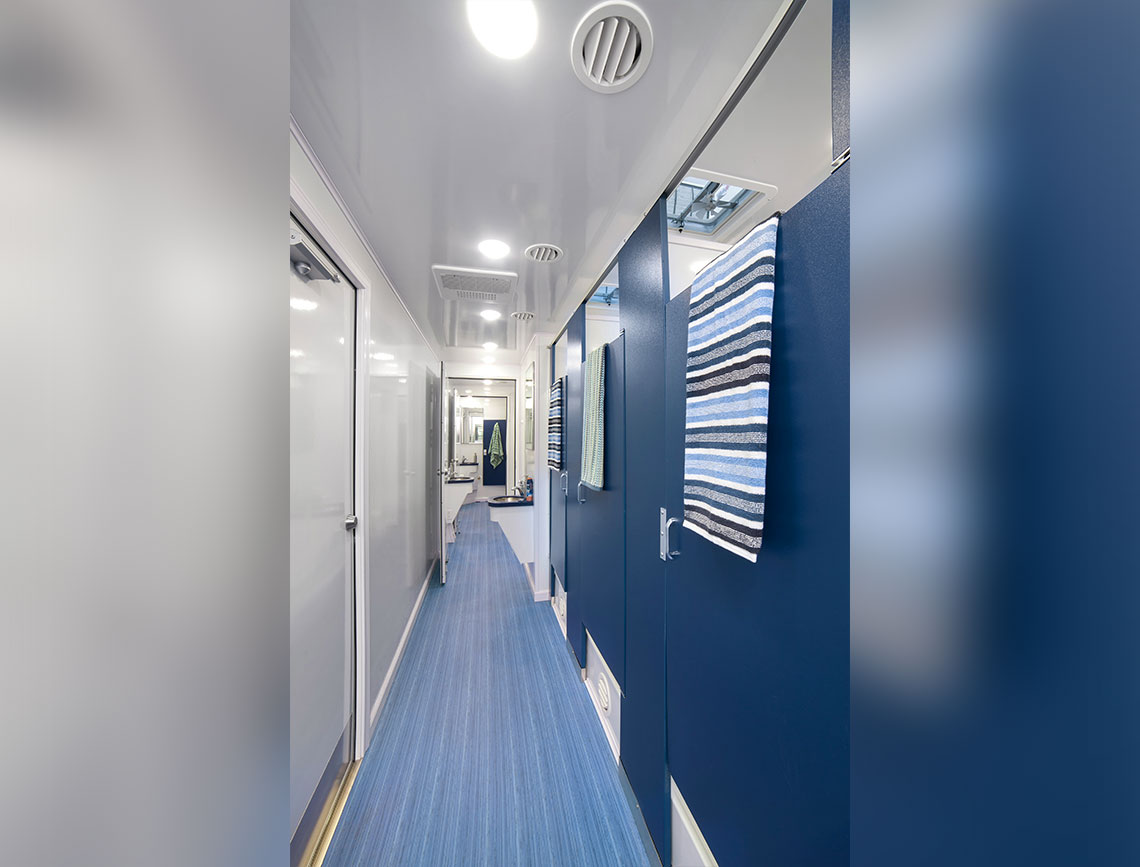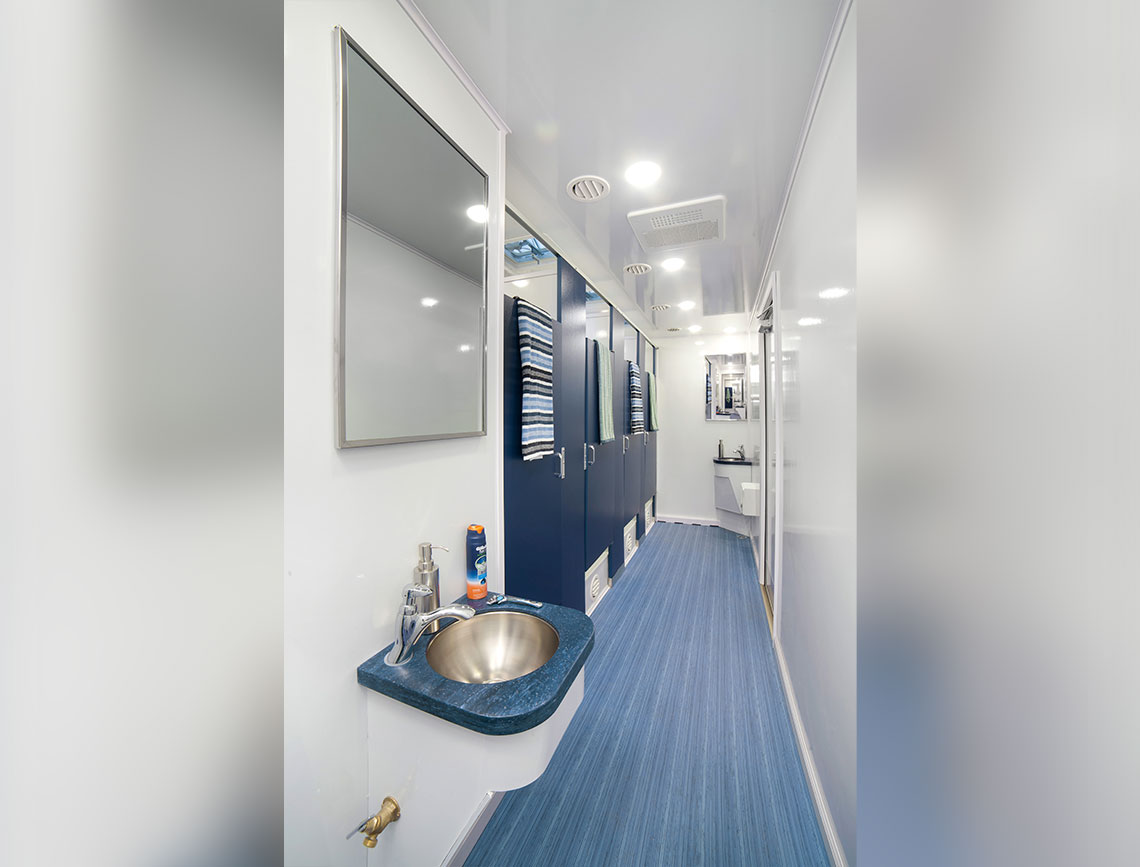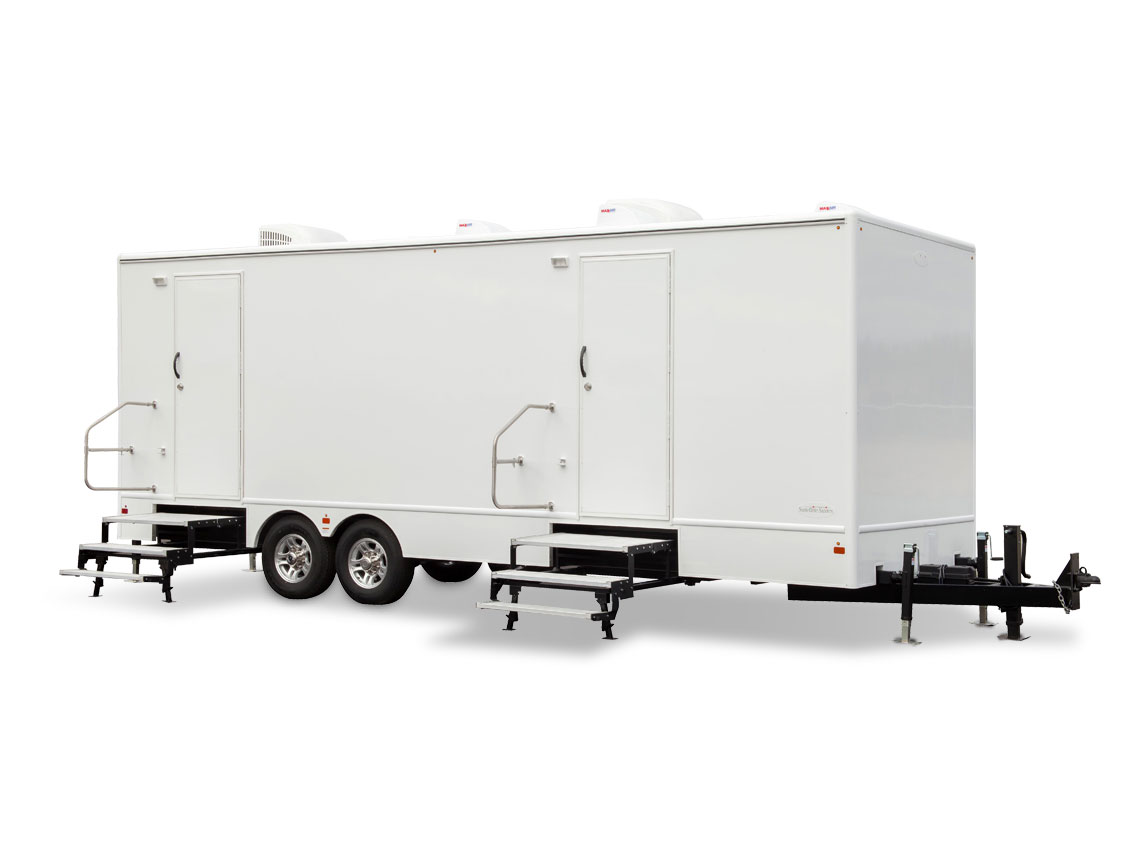 Satellite Suites Shower Trailer
Satellite is a well-known manufacturer of portable restroom trailers and also a supplier of great portable shower trailers. At Patriot Portable Restrooms, we have several Satellite products in our product fleet, including a flexible portable shower trailer. It is divided into 2 parts in which you find showers, changing area, and private lock. The trailer can be connected to an external fresh tank and is constructed from a durable non-wood material that provides a longer service life than wooden-made restrooms due to water seeping into their framework. Thanks to that, the trailer still makes a great impression after many rentals. The trailer is fully air-conditioned.
changing area, shower, and private lock
men's and women's part of the trailer
non-wood material
anti-skid rubber floor for your safety
available in 4+4, 2+6, or 8 showers arrangement
battery as a second power source for basic needs of the trailer
28′ or 33′ length (depends on version)
8′ or 10'6″ width
11,450 lbs weight

Our Portable Sanitation Experts
are here to help your with your sanittation needs
How to get the best prices for porta potty rentals near your location?
Our portable sanitation experts have years of experience in supplying the best products to solve our clients' sanitation needs. Simply get in touch with our experts and get the best service for your workers or guests.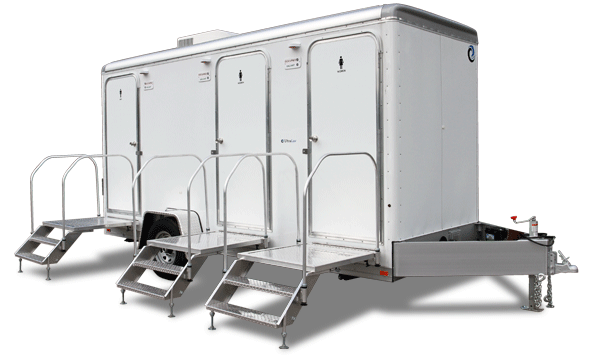 If You Need Any Portable Sanitation Solutions ... We Are Available For You