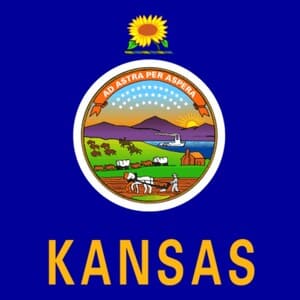 Porta-Potty Rentals in Miami County Kansas
Where do you go for portable restrooms and handwashing stations for your job site or outdoor event? If you're in Miami County, Kansas, you can call Patriot Portable Restrooms. We have been the area's premier source of rented toilets for more than two decades.
Our team can source, deliver, set up, and recover temporary restroom facilities for any project, and we'll work with your budget. You can get started by giving us a call or visiting our website. We look forward to helping you.
Portable Restroom Rentals for Weddings and Events in Miami County
Your wedding or event in Miami County can go off without a hitch as long as you stay on top of every detail. Most planners remember the food, drinks, music, and location. Unfortunately, they forget to consider whether they have enough bathrooms.
To avoid having your guests roaming around in search of public restrooms, why not rent some clean, convenient restrooms from Patriot Portable Restrooms. We can deliver porta-potties, restroom trailers, and handwashing stations to your event in Miami County.
When you contact us, a customer service representative will use our proprietary software to help determine exactly what you need. Then, we'll arrange to have it delivered. Get started online or give us a call.
Portable Restrooms for Construction and Remodeling Sites in Miami County
There's a lot to do when you are managing a construction or remodeling project. You have to ensure that your workers have access to everything they need on-site. That includes clean restroom facilities. If those aren't available, you'll have to have them brought in. Fortunately, we can help with that. The Patriot Portable Restrooms team has delivered restrooms to construction and other work sites all over Miami county.
Chance are, you've seen our porta-potties, restroom trailers, and handwashing stations at:
New home construction sites
Remodeling projects
Housing and retail developments
Government funding building and roads projects
Get us involved in the planning phase, and we will ensure that your workers have clean restrooms waiting for them the minute you break ground.
Serving the Miami County Area for Two Decades
We've truly enjoyed offering our services to people in the Miami County area for more than two decades and intend to continue providing temporary restroom facilities and build on the community trust we've earned. If you own a business or are planning an event, please keep us in mind. We will deliver porta-potties and other restroom equipment to your location. We've delivered restroom equipment to the following cities:
Paola
Lewisburg
Fontana
Osawatomie
We appreciate every opportunity we have to serve the community's needs.
Portable Restroom Rental Prices in Miami County Kansas
How much is porta-potty rental in Miami County, Kansas? We are happy to provide every customer with a complete and accurate price quote. Please keep in mind that our prices can vary depending on the following:
Transportation set up and tear down costs
The type of equipment you need
The length of time the porta-potties will be at your location
Number of units you have ordered
It's very easy to start a quote online. You can call us, as well! We hope you keep us in mind when you need help with portable restrooms or hand-washing stations. Call us any time for more information.
Porta Potty Rental Pricing KS
Kansas Standard Porta Potty Rentals Near KS

$

165

– $

365

(

US

)
Kansas porta potty prices may vary depending on location & availability.
If You Need Any Portable Sanitation Solutions ... We Are Available For You