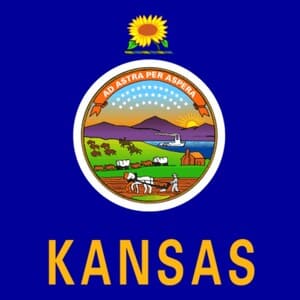 Portable Restrooms for Rent in Clay County Kansas
Patriot Portable Restrooms is the premier source of portable restroom equipment for Clay County residents and business owners. Our portable restroom facilities include porta potties, restroom trailers, and hand sanitation stations. We offer delivery, set up, and tear down for events and job sites.
Look no further than Patriot Portable Restrooms when you need a local company to deliver temporary restroom facilities. Get started with an online quote, or give us a call!
Portable Restroom Rentals For Weddings and Events
There's so much involved in planning a big event. Whether you are taking on the task for a client, loved one, or yourself, you have to care for facility rental, music, food, and more. While you are busy with that, let Patriot Portable Restrooms handle your temporary bathroom needs. We work with event planners to ensure that your guests have access to clean, comfortable porta potties, hand sanitation stations, and restroom trailers. We'll take care of all the details, including delivery, set up, and tear down.
You can place a request for a quote online or call a customer service representative.
Clay County Construction Site Portable Restroom Rentals
Every construction or remodeling site must have adequate restroom facilities for all workers and visitors. When you don't have restrooms on-site, you can count on Patriot Portable Restrooms to deliver exactly what you need. We have worked with builders, remodeling companies, and homeowners for many years and can take care of your sanitation needs on any job site.
Patriot Portable Restroom facilities can be seen at:
Commercial and residential developments
Residential construction sites
Local state and federal construction projects
Residential and commercial remodeling projects
We deliver to job sites all over the Clay County region.
Serving the Needs of Clay County Residents and Business Owners
If you are in the Clay County area, we can help you with your portable restroom request today. Our team is happy to meet your needs for a single-day event or long-term project. We are proud to serve the following cities and more:
Clay Center
Wakefield
Morganville
Longford
Green
Oak Hill
Remember us for your next big event or construction project.
Clay County Kansas Porta Potty Rental Prices
We offer the portable restroom equipment you need at fair prices. When you need help with on-site bathroom facilities, we will provide you with an upfront and accurate quote. All we need is the following information:
The number of units you are requesting
The type of equipment you need (porta-potties, ADA compliant bathrooms, restroom trailers, or hand sanitation stations)
The length of time you need the equipment on-site
Your quote will include the cost of delivery, set up, and tear down, and this is in addition to the total rental cost.
The team at Patriot Portable Restrooms is here to help you ensure that you have the bathroom facilities you need. We'd love to hear from you online or over the phone. We're grateful for the opportunity to meet your needs.
We can help with all portable restroom sanitation solutions.