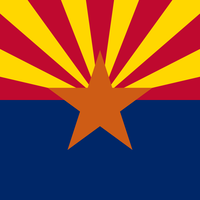 Portable Toilet & Porta Potty Rentals in Maricopa County, AZ
Patriot Portable Restrooms is grateful for the opportunity to serve the Maricopa county region with porta potty rentals, hand sanitation stations, and portable restroom trailer rentals.
We have access to local equipment to supply your portable bathroom needs and work with your budget and site requirements. You can get a quote today and we will give you a call!
Maricopa AZ Porta Potty Rentals for Your Party, Wedding, or Special Event
When planning an event, you should be able to just focus on creating an amazing experience for your guests. Let us spend the time and energy worrying about providing bathrooms and sanitation stations. Patriot works with local event coordinators and party planners to provide clean, comfortable restrooms as well as other products to ensure that sanitary requirements are met for every event.
Once you contact us with your portable restroom and sanitation station needs, we'll jump right into the action! One of our trained customer service reps will use our custom software to locate all of the sanitation equipment you need while adhering to your budget.
Portable Restrooms for Remodeling and New Construction Sites in Maricopa County
Remodeling and construction crews must have adequate restroom facilities while they work to complete building projects, repairs, or other work. We have significant training and experience working with contractors, homeowners, and job-site supervisors to ensure that workers have access clean and sanitary bathrooms. Patriot Portable Restrooms is proud to provide Maricopa County with porta potties and restroom trailers for the following projects:
Government-funded construction projects
Home and commercial repair or renovation sites
Residential and commercial property development
New home construction
Serving Maricopa County Residents and Business Owners
Whether you need a single porta potty for one day or several restroom trailers for a lengthy building project, we have the equipment you need. Patriot Portable Restrooms serves the entire Maricopa County area, including the following cities:
Tempe
Scottsdale
Mesa
Glendale
Chandler
Sun City
Don't worry if your city isn't listed. Please contact us today to see if we service your area and/or get a free quote.
Porta Potty Rental Prices in Maricopa County
The cost of renting a porta potty, restroom trailer, or hand sanitation station can vary significantly based on several factors. Before we quote you a price, we'll need the following information:
The type of units required (ADA compliant or standard porta johns, restroom trailers, or handwashing stations)
The number of units you need
Length of the rental period
We also have to calculate the cost of transportation, setup, and teardown. We are happy to provide you with a personalized quote for your portable restroom requirements.
When you need on-site restroom facilities for any reason, Patriot Portable Restrooms is happy to help. Please keep us in mind for your next construction project, party, wedding, or other events. Thanks for allowing us to be Maricopa County's top choice in portable restrooms rentals!
Arizona porta potty prices may vary depending on location & availability.
Phoenix, AZ Portable Toilet Rental FAQs
Do I Need A Permit For My Portable Restrooms?
Fortunately, most events and occasions that use Phoenix portable toilet rentals don't require a permit. To put it simply, securing a permit is not needed when the Phoenix porta potty rental will be used on private property as long as it is approved by the property owner. Concerts, parties, and similar events, as well as working environments like construction sites on private property, are a few examples where permits are not necessary if approved by the owner.
However, when using a Phoenix porta potty rental on public property, such as on the sidewalk or on a construction site on public property, you may need a permit. This will depend on your local ordinance.
If you are using a porta potty rental in Phoenix, there are regulations you must adhere to. To secure a permit for Phoenix porta potty, you must contact the Solid Waste Program and adhere to their guidelines to ensure it gets approved. Here are a few of their directives:
Ceiling, walls, and seats must be made of smooth, non-absorbent materials with a light-colored finish.
Unless granted special approval by the Solid Waste Program, porta-potties must not be within 20 ft of a sidewalk, occupied premise, or thoroughfare.
If used in construction projects, there must be at least one porta-potty per 20 people located within 200 ft of each work area within the construction site.
If used in commercial or religious public gatherings, there must be at least one porta-potty per 100 people or as required by the health officer.
As Phoenix porta potty rental specialists, all our portable restrooms adhere to Phoenix's local ordinances and regulations. We carry a wide selection of sanitary Phoenix porta potty options for a variety of events and purposes.
How Many Porta Potty Johns Do I Need?
As a general rule of thumb, you must have one Phoenix porta potty for every 50 guests. However, there are additional factors to consider, such as whether or not alcohol will be present at the event. If so, you're going to want to add another unit for every 100 guests.
The length of the event is also a crucial factor in determining the number of Phoenix portable restrooms needed. If the event is over four hours, you'll need to add an additional unit of Phoenix porta potty to your rental to ensure adequate waste capacity. If not, the portable toilets may need to be cleaned during the event.
The size of the event should also be considered for portable toilet rentals in Phoenix. Even an event with a smaller crowd size may need more units if it is spread over a wide area. This will help ensure that all guests are always within reach of a portable toilet if needed.
If you need help figuring out how many units you need for porta potty rental, don't hesitate to contact us. We've been in the Phoenix portable restrooms industry for over 30 years and can help you accurately determine the number of portable toilets needed.
Why Should I Rent Portable Toilets?
There are various reasons to use Patriot Portable Restrooms rentals. A portable restroom's primary benefit is allowing a safe and sanitary means of relieving oneself. Given that we use the comfort room multiple times a day, it is clear that porta potties are a necessity for any event.
Another significant benefit of Phoenix portable restrooms is that many units are made to be more accessible for those with disabilities, such as wheelchairs. This can make a world of difference for guests who may struggle to use standard restroom facilities.
Other benefits of renting porta potties include:
Added privacy

Keeps guests from leaving the venue

Reduced smell

Greater venue options

You don't have to clean them
For all your Phoenix porta potty needs, please don't hesitate to contact us. Patriot Portable Restrooms has been a leader in the Phoenix portable restrooms industry for over 30 years, providing clients with clean and convenient restroom solutions.
We can help with all portable restroom sanitation solutions.